April 26, 2009
Are you coming from London?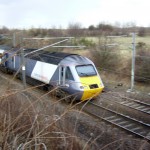 If you are coming to BarCampNorthEast2 via London Keving Price is organising a group discount from National Express. If you would like to save some money on the train then let him know, or contact us so we can pass your details across.
Update: The train is now a bus, and there is an Upcoming page set up for it.